About
Linuxhacks.org by @intika is meant for publishing various documentation such as articles, news, hacks, patches, wiki, how-tos, tweaks and blogs all about Linux and related technologies. this website aims at exclusive quality articles as well as short simple posts.
Contact
The Linuxhacks's issue page is available for the matter.
Donation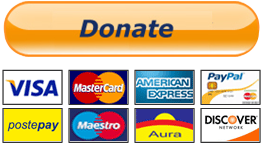 Thank you for your help to keep Linuxhacks.org rich of contents.
IRC Channel
The IRC channel #linuxhacks.org is available at freenode.net; If you don't have an IRC client, the channel is as well accessible via the webchat.
This is an alternative path of communication as commenting on posts's pages is disabled (on purpose) to keep the focus on providing good content as frequently as possible.
RSS Feed
The Linuxhacks's RSS Feed provides the last 20 posts, and as indicated on the navigation menu it is available at: https://linuxhacks.org/feed.xml
Twitter
We are on Twitter @LinuxHacksOrg
Reddit
We are on Reddit at u/linuxhacksorg
Dev.to
We are on Dev.to @linuxhacksorg
Stackexchange
Intika's Stackexchange flair/profile:
Let's make the internet libre
Privacy policy
We use cookies and datas collection to ensure that you have the best experience on our website. None of the collected datas from Github are disclosed to third party.
Cookies are used to:
Identify logged user
Save cookies notice banner choice
Display advertisement by third party
This website collect datas to:
Deliver its main service (notifications about Github activity)
Know its audience to deliver a better service
Display advertisement by third party
Third party:
Third party vendors (Google), use cookies to serve ads based on user's prior visits to this website or other websites.
Google's use of advertising cookies enables it and its partners to serve ads to this site based on the users visit and/or other sites on the Internet.
Users may opt out of personalized advertising by visiting Ads Settings. (Alternatively, user can opt out of a third-party vendor's use of cookies for personalized advertising by visiting www.aboutads.info.)
Starhub uses Google Ad program for serving ads on this site.